So, your baby will begin or have begun their first year at school, and there will be a lot of changes in their perception and thinking. Therefore, the best gifts for 6-year-old kids might need an additional touch of creativity and encouragement. We are talking about educational, inspirational, and fun items that will stay with the child for a long time.
School Kits for 6-year-old Kids
In the first school year, children might be worried or excited. Either way, useful and adorable stationery kits are great distractions. And we are talking about the special products, not the essential ones everyone has to prepare for their child!
1. Premier Soft Core Colored Pencils
For kids who have shown talents in art, specifically sketching, these fine pencils will be such a great gift. The colors are rich, and the cores are creamy, which makes them compatible with shading, layering, and blending. There won't be any cracking and chipping with these high-quality items.
2. Drawing Paper Pad
When you have found the perfect pens and colors for the little one, the next thing on the list would be blank paper sheets for them to work on. This paper provides a clean canvas because it's is good for all pencils, crayons, and markers. A must-have in your school supply!
3. Scented Stix Markers
The original scented markers will take your baby on a journey of vibrant colors and pleasant scents. Each of these markers has its own fruity smell, and it will keep the child interested. The tips are bullet-shaped and great for either detail or handwriting. Our little artists can do a lot of things with them!
4.  Multi-slot Pen Case
Nowadays, plastic and iron pen cases are not favorable, for they make unwanted noises when you move them. On the other hand, cases made from linen and cloth become the new favorite. Not only do they feature medium capacity, but they also include many compartments for different purposes. Your child can use it to keep their pens, small notes, cards, and so on.
5. Blank Flashcards with Rings
First of all, the pile of notes in assorted colors is extremely pretty! Secondly, they are very useful. Other than the main purpose of being flashcards, these notes can carry adorable messages or make the games (memory, for example) much more exciting. Last but not least, they are hole-punched cards with rings to keep them in a stack.
6. Personalized Water Bottle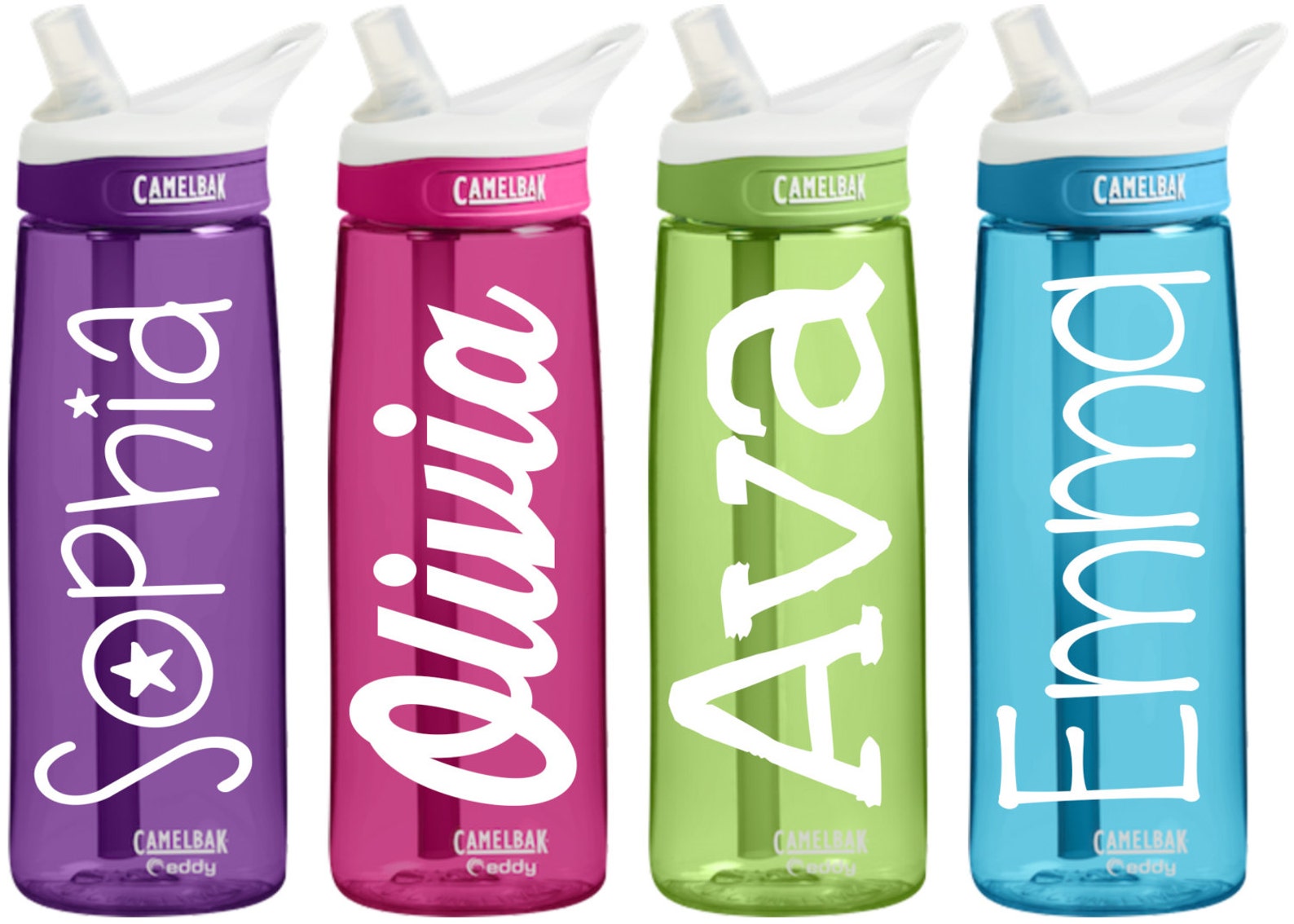 Who said school tools mean stationery only? Not us! Water bottles are an exceptional choice if you want to give the child something useful but adorable? These bottles are available in several neon colors, and you can customize them with your baby's name.
Bedroom Decorations for 6-year-olds
Babies of this age pay much more attention to the decoration of their bedroom than you think! They would like something unique or aesthetic. Why not give them the best ornaments?
7. Butterfly Mural Stickers
A cluster of butterflies surely will bring the brightest smile to the little face! There's not much work you need to do, simply clean the surface (the wall or the bed's headboard) and stick the PVC-made butterflies in any pattern you desire. They are anti-dust and durable, hence, they will stay with you for a long time!
8. Build A Car (Balloon Dragged)
By building a dragster powered by balloon, kids have the chance to learn and practice their STEM knowledge in the most exciting way. Aside from that, the dragster makes such a cute ornament on their desk as well.
9. Fun Canvas Art for Kids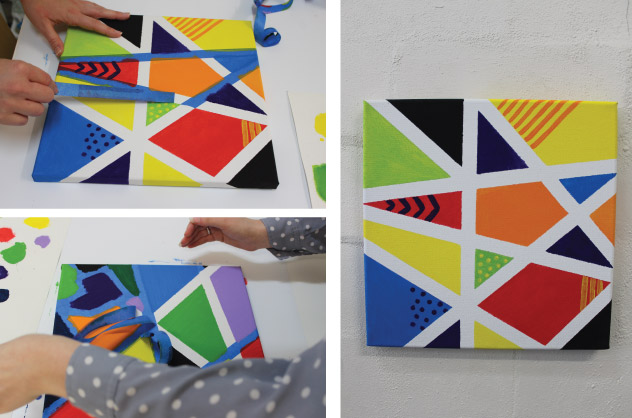 You can make this vibrant canvas for the kid's bedroom with only a board, tape, paint, and brush – very easy to find! Fill the gaps, peel the tape off, and admire the handmade decoration!
10. Popsicle Stick Puppy
If you're throwing away the popsicle sticks after eating the ice cream, you are doing it wrong! With some glue and paper, you can make a cute puppy from those sticks and decorate the child's room with it!
Inspirational Gifts for Your 6-year-old Child
There is another matter parents care about: How to develop good hobbies and habits for their children? The gifts listed below present a variety of creative or crafty activities that might capture the baby's interest.
11. Spectacular Magic Suitcase
For real, many kids love the colorful and lively atmosphere of the circus, especially the magician. Our magical suitcase has a costume as well as all the needed props to perform simple tricks such as vanishing salt, dice escape, shuffling cards, multiplying balls, and many more. The baby would love to own the spotlight!
12. Cooking Class: 57 Fun Recipes Kids Will Love – by Deanna F. Cook
Teaching your little one the simple steps so they can help you in the kitchen isn't a bad choice at all! The book explains basic techniques in a comprehensive way that the babies would easily understand. After getting to know the basics, they can move onto the recipe section, which includes many favorites like apple sauce, pizza, or popcorn chicken.
13. Easy Origami – by John Montroll
Origami is the art of folding shapes and figures from paper, and this book shows you how to make many popular items and animals: swan, lantern, rabbit, fox, or rabbit. By following the instruction, the baby's hands will become clever and deft. Isn't it amazing if they can create a brand new origami project by themselves?
14. Magic Science for Wizards Only
For Wizards Only – we believe it is enough to catch the child's attention. But this box is magic in science. The exciting experiments will give the first-year tons of fun while teaching them about the secret behind colors changing, bubbling liquids, reactions with metals. Don't forget to keep an eye on the baby when they play with the set!
15. How to Draw 101 Animals – by Dan Green
Drawing is a common hobby but are you sure we know exactly how to do it? This book will guide the baby through comprehensive steps to sketch and color their favorite animals in various sizes and poses.
16. Science Club Microscope
Give your child some hand-on experience in science with this realistic microscope! They can collect their specimens and magnify them 400 times! They will feel confident and enthusiastic to learn more about science.
Best Creativity Gifts for 6-year-old Children
Ignite the creative sense in your child by giving them the chance to play with these artistic items.
17. Fantastic Spinner
Your little one will be in awe when they drip a drop of color and let the spinner spread the hues for the most unique pictures. By saying 'unique', we mean it! No picture will come out the same with another.
18. Instant Camera
Taking pictures of themselves or others is activity children are fond of nowadays. A real camera might be far too expensive for a baby, but this one will allow them to have instant photos at a reasonable price.
19. Create Your Own Window Art
Windows will be a little boring without these colorful sun-catcher paints! The child can use the design in the included booklet and the paint pens to decorate their window panes with fun patterns.
20. Reusable Coloring Books
Coloring is extra fun with these reusable books. Children can play with those anytime because they only need to fill the pen with water and wait for the colors to appear! The spiral-bound is a bonus, too.
21. Drawing Toy
Your little artist would love to try drawing in the dark, there's no doubt about that! They can dim the light or turn it off, and then have fun tracing the lines with this projector tool.
Most Fun Toys for 6-year-old Kids
Simply for hours of activeness and laughter. The baby started going to school so they would need relaxation too!
22. My First Foam Pogo Jumper
We all love to have some bouncy fun! The Pogo jumper is friendly for our little users, whether they play indoor or outdoor. It helps with training their balance and health. Let's get the babies off the screens and encourage their fitness.
23. Jr. Glow Rocket
What to do on a weekend evening? How about launching a rocket? Children will be excited to run and stomp to send the rockets up to the sky. Moreover, they glow in the dark!
24. Toy Story Carnival Rescue
Kids love the characters from Toy Story but what if they have the chance to be a part of it? Join Buzz Lightyear and rescue the little friends to save the day. Any storyline for it, they can make it up and be as creative as possible.
Best Games for 6-year-olds
What about some board games for the baby to play with the family or a group of close friends?
25. Junior Suspend Family Game
Kids love the characters from Toy Story but what if they have the chance to be a part of it? Join Buzz Lightyear and rescue the little friends to save the day. Any storyline for it, they can make it up and be as creative as possible.
26. Mermaid Island Board Game
Spin and move quickly, and pick up the wand before the evil witch gets to the mermaids! Little ones will work together to find a way to arrive at the island safely.
27. Race to the Treasure Board Game
Race against the ogre to build a path to the ultimate treasure! Players will have to strategize and cooperate together, which gives them a great opportunity to socialize and get along. No one is left out, everyone feels confident.
28. Spot It Game
Focus, language skills, visual perception, motor skills – you and the baby will need all of these to spot the matching card and win the game. The rule is simple but the game is unbelievably fun!
DIY Gifts for 6-year-old Children
If you are one of those who love to pour your love into the gifts, there are several ideas on how you can bring joy to the beloved baby.
29. Pepper & Soap Experiment
Conducting a fun experiment ensures a great bonding time for parents and children. Let's watch the magic that keeps peppers running away from the toothpick together! The steps are very easy to follow, and the baby can do it by themselves afterward.
30. Rainbow Salt Writing Tray
Handwriting activates a part of the brain, therefore, it enhances our ability to memorize and focus. But it requires patience, and not every child is patient unless it's fun. This salt tray is exactly what you need.
31. Nature Scavenger Hunt
When you have a big gathering, especially your baby's birthday, hosting a game for children is an irreplaceable activity. Kids love adventures! They will be so eager to find the items on the list for either their team's win or a prize!
32. Word Construction
How to solidity and strengthen the baby's vocabulary while giving them hours of fun? Turn it into a game! They can use the given word blocks to build a road, and so much more. It's a matter of creativity.
33. Barbie Clothes
Baby girls love making clothes for their Barbie as much as playing with them. You can let them try it out without worrying about needles and sewing machines. The steps are simple but enough to make your princess more clever.
34. Facial Features Worksheet
Are you searching for a simple game to pass some time? Why not give the baby separate parts of a cute face and let them have some coloring fun before completing that face? There is no reason for you to hesitate to buy these best gifts for your children.
35. Writing Prompts
We hate writer's block, and children have those moments when they want to write but don't know what to write as well. But it's no longer a problem with this collection of prompts. Let them express themselves freely!
Beautiful Gifts for 6-year-old Girls
What can possibly earn the girl's attention if not these creative and gorgeous items?
37. Pretend Makeup Signature Set
Unlike with other cosmetic sets, this one is totally for some imaginative play. With fake glitter, eyeshadow, lipgloss – it does not apply on the skin, and no allergy will ever happen to your precious princess.
38. Multi-colored Fuse Beads
There are 11,000 beads with 30 different colors for your baby girl to be creative and make whatever her heart desires, pretend plays or pegboard games for example. Tons of crafting fun are waiting for you!
39. Cotton Pajama
Little Princess loves being pretty even during her bedtime, and it's not difficult to achieve at all. These pajamas are fluffy and snug, cute on the outside and skin-friendly for the skin on the inside. Many colors are available, too!
40. This Mermaid is 6 Shirt
If your little girl is a fan of mermaids, these shirts will be the best birthday gifts for her. It's available in many sizes, so you don't have to worry about whether it will fit or not.
41. Rainbow Pony Unicorn' Activity Quiet Book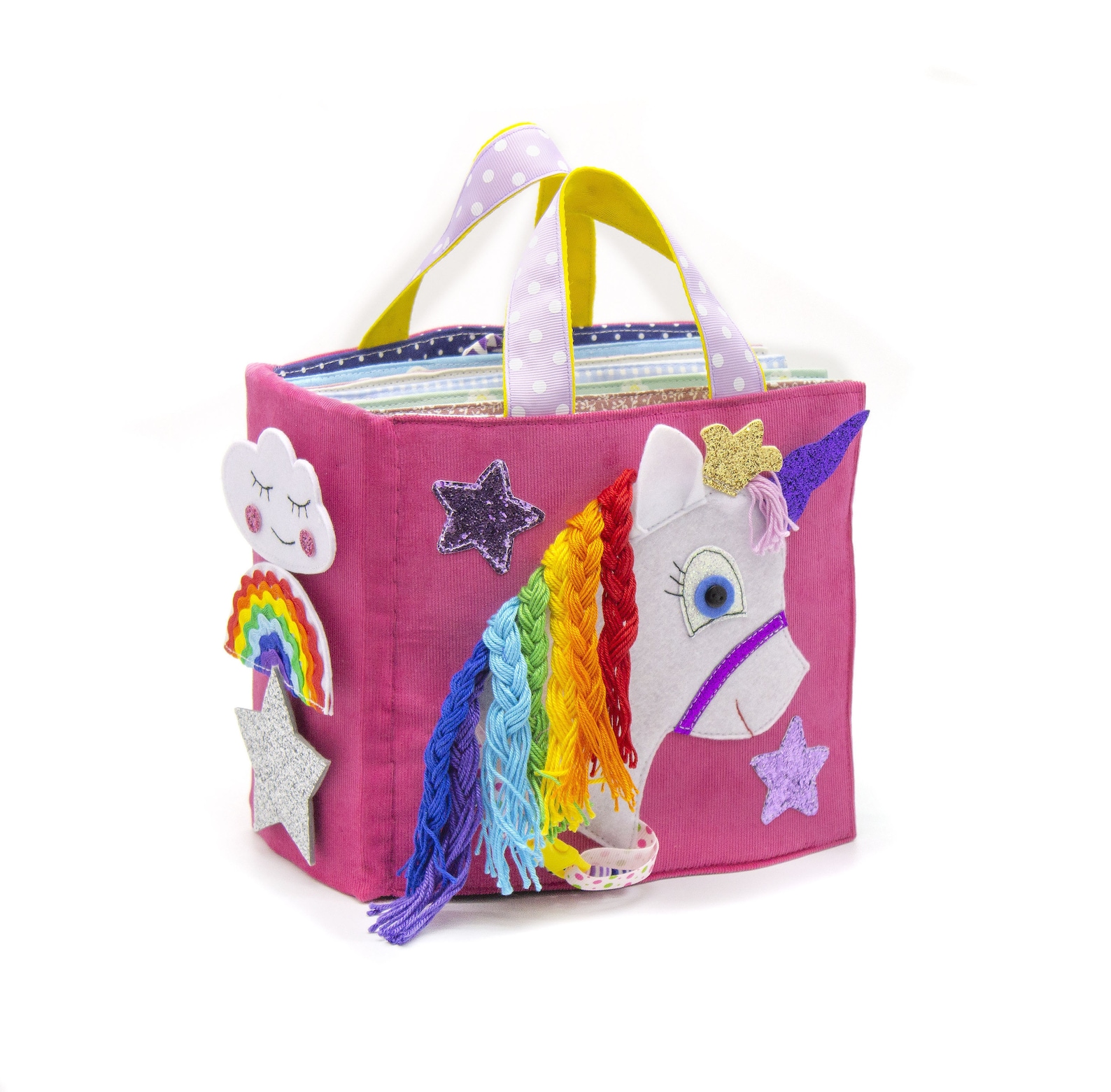 A handmade book with materials you see every day but probably never think of this way. How creative is that? It includes 12 activity pages such as "The Funny Face", "The Tetris Puzzle", or "The Tic-Tac-Toe Game".
Gifts 6-year-old Boys Would Love
Even the most hyper and active boys will be enchanted and attracted by the realistic and cool products below.
42. Zoomer Dino
When you pull at the tail, Boomer, the incredible dinosaur, will dance, roar, chase, and chomp according to your wills! The smart technology allows Boomer to sense where your child is because only the baby boy can control him!
43. Bike Helmets with Marvel Characters
The beloved characters will encourage kids to wear helmets and protect their pretty heads from any risk while they are having some outdoor fun. The foam material makes them breathable and the straps are adjustable to fit the chin right.
44. N-Strike Elite Triad EX-3 Toy
It's one of the best weapon toys for babies! The smart blaster knows which barrel is loaded so they can fire and win over their opponents with confidence. Even adults are head over heels for this nerf gun.
45. Speed Champion – 1974 Porsche 911 Turbo 3.0
All fans of LEGO and speed will be thrilled by the realistic figure of the famous Porsche 911. It also offers a mini driver for more imaginative play. They will feel like a real racer. What best gifts to our kids!
Best Books for 6-year-old Kids
These are some books that deserve a spot on your bookshelf. They are adorable and educational enough to give the child precious lessons and great reading sessions at the same time.
21 chapters of a hilarious story about a school that's like no other, and now you can have all of them in a full set. The creative rhymes and the lively illustrations will take the baby on the most exciting adventures ever! Such best gifts to children, right?
Witches aren't scary. They can be pretty clumsy and funny, actually. What if a storm blows away the witch's hat, bow, and wand? There's only the broom now, and more animal friends have come to join her on the endless ride and conquer the hungry dragon together.
48.  Where the Sidewalk Ends – by Shel Silverstein
A book for dreamers. Where the sidewalk ends, a magical world beyond your imagination begins. The funny yet profound poems and drawings have stolen many hearts, now it's your turn!
If you want to give your baby a book about kindness, 'Little Blue Truck' will be a great choice. As they follow the truck's journey and witness the good things he does to help his animal friends who are more than willing to do the same for him, they will learn so much about friendship. These books are best gifts to your beloved children, aren't they?
50. Wonder – by R.J. Palacio
"It's alright to be different", Wonder wants to send all of us this message. The book allows us many points of view as many characters and paints a picture of a community's struggle to find compassion and acceptance.
That's a wrap for our list of gifts for 6-year-old kids. We have plenty of lists for children of other ages as well, so be sure to check them out for more suggestions!
That's a wrap for our list of gifts for 6-year-old kids. We have plenty of lists for children of other ages as well, so be sure to check them out for more suggestions!