What are the best gifts for a 9-year-old kid? We would say, something creative, unique, and perhaps pretty will easily earn their adoration. However, as the baby is developing their characteristic personality, our gift list will cover a wide range from trendy presents to DIY projects. Let's get us started!
Educational Gifts for 9-year-old Children
Your child might love to engage themselves in more complicated and intricate kits now, since they want to know so much more, either through guidance or their own discovery.
1. Snap Circuits Jr. SC-100
Encourage the engineer in your child with this building kit! With instructions, the baby can construct a flashlight, a siren with an adjustable volume, a photo-sensor, and so much more. They can learn so much about reading illustrated manual and electric circuits.
2. Lego Gadgets – Science & Activity Kit
The box provides all of the necessary elements to build 11 different machines. With opened prompts, it promises to evoke the young mind's imagination in both practical and funny models.
3. Nancy B's Science Club Microscope
No one knows science in the fun way Nancy B does! The kit will introduce your baby to the process of collecting and preparing specimens. Once done, the magical microscope will allow a view 400 times larger! We aim to make a learning practical and fun gift!
Creativity Gifts for your 9-year-old Child
Let your little artist invest more time and effort in bigger art projects with a larger canvas to work on and more pens to use. You will be surprised at the outcome!
4. Creative Starter Kit for iPad
If you own an iPad, don't hesitate to upgrade it with games that will enhance your child's creativity. The package includes hand-held pieces. Whatever the baby draws will come to life as they discover the story and solve the mystery.
5. String Art Kit – Owl Edition
This kit is another level of creative play, with pins to form a desired pattern and strings to bring the structure to life. The purchase comes with foam canvas and patterns, yet the baby can always create new shapes and show off to friends. What a good gift idea!
6. Light Up Tracing Pad
With 10 tracing sheets and 10 blank sheets, your child can either trace the patterns or create their favorite picture, they can even mix both for a unique design. The LED table makes it perfect for dimly lit rooms and long rides, too.
7. Scratch Art Box of Rainbow Mini Notes
Beneath the matte coating is the brightest colors, you can reveal them with the included stylus – simple to use, amazing results. Your child can use it for craft projects, item labels, lovely notes, or little surprises in general. It is truly an incredible gift.
8. Paint & Plant Flower Growing Kit
How beautiful a desk would be with a tabletop garden? The flowers smell pleasant and look vibrant, and the best part is the little one will be the one growing the plants and decorating the garden. Needless to say, they will learn so much from such activity.
9. Inspiration Art Case Coloring Set
Forget about the small coloring sets with twelve basic colors! You will get a rich supply of 64 crayons, 40 markers, 20 colored pencils, and 15 large pieces of paper – enough for the little artists to be as creative as possible.
10. Aqua Magic Mat
Sometimes, the paper sheets seem too small for the baby's unlimited imagination but we have the perfect product to fix this problem: a magic mat. Using the magic pens and the drawing tools (molds, templates, or the booklet), the kid can paint on the mat again and again.
11. Printing with Nuts, Bolts, and Screws
Sometimes, we have the present ready but finding a pretty wrapper can be a hassle. Nuts, bolts, and screws come to the rescue, fortunately! Get some colorful paints and dip one of those with desired patterns before printing it on the plain paper until you are satisfied.
Credit: Pinterest
Best Books for 9-year-old Children
More facts and more wordplays – that's what we aim for: to improve the kid's knowledge and vocabulary. You can introduce them to new genres other than fairytales and fantasy as well. If they love mystery, it's a good thing!
12. Difficult Riddles For Smart Kids – by M. Frefontaine
Intelligent riddles and witty jokes never get old. The whole family would love to sit down and solve the quizzes together. This book is made to challenge the young mind and engage the developing brain, test them and expand their range of knowledge.
13. Why? Over 1,111 Answers to Everything – by National Geographic Kids
In this book, you will find many questions that even you don't know the answers for. With a variety of sections about the human body, animal, geography, and many more. There are silly topics for entertainment as well as serious ones for discussion!
14. Nancy Drew; Starter Set (1 – 5) – by Carolyn Keene
It's a famous starter for young readers who have begun to develop a liking for the mystery genre with detectives. The series has become an irreplaceable part of many people's childhood. Full of intelligence and written in a great style, it will promote the baby's literature knowledge.
15. The 100-Year-Old Man Who Climbed Out the Window and Disappeared – by Jonas Jonasson
The story is about a centenarian not interested in celebrating hís 100th birthday. He climbs out of the window and goes on an unexpected journey, full of surprises. How does it feel like to see the world from the eyes of a man who has witnessed the most important events of the century?
16. The Don't Laugh Challenge (10 Year Old Edition) – by Billy Boy
Unlike other joke books, this book is not for you to read in silence and try to recite the punchlines later. It's meant to be a challenge between friends and family! Who's tough enough to not laugh at these hilarious and witty jokes? We gotta find out!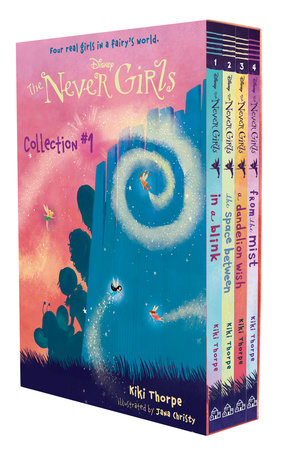 In a Blink, The Space Between, A Dandelion Wish, and From the Mist – all are in the collection about the Neverland's fairies and their adventures with 4 lucky friends. A soothing story and an illustration style nothing less than gorgeous, the books will steal many hearts.
18.  Fun Soccer Drills that Teach Soccer Skills – by Alanna Jones
There are also books for hyperactive babies, and here is one of them. Witty and friendly, the book will give your child an interesting approach to the rules and the basics of soccer. What's a better way to keep the young mind interested?
Fun Toys for 9-year-old Kids
Cooler toys and games for the baby to have fun playtimes with! Some might be quite a challenge, but they promote the little one's determination and intelligence!
19. Hand Operated Drone
No remote needed! Simply toss the drone into the air lightly, and it will hover automatically. It's rechargeable with a USB cable and usable anywhere. With the propeller deep inside the orb, parents won't need to worry about it hurting their child.
20. Old Maid – Card Game
It's a simple turning and matching card game but be careful not to get yourself stuck with the old maid when the game ends! The big cards make it even better to play in a group.
21. Connect 4 Game
Drop the discs and try to get 4 of them in a row to win the game! It sounds as simple as it can but even adults have a hard time tricking and trapping each other for victory. It's a great test for the baby's strategic thinking and intelligence.
22.   Magnetic Penny Game
It's knowledge and fun included in one package. The information book will bring you to the fun history of pennies, as well as basic geometry, math, symmetry, and so much more. With 32 minted pennies, can your baby build big structures?
23.   Zingo Sight Words
It's an international bop, a new form of bingo, and a favorite of many people. Aside from training the brain with challenging puzzles, it also gives the little players tons of fun and relaxation.
24. Gravitrax Interactive Track
Gravitrax is a marble run toy for smart and curious babies. They will learn how to build a race track and experiment with it. Critical skills like spatial reasoning, knowledge about kinetics and magnetism, and planning skills will earn a big boost!
Best-selling Gifts for 9-year-olds
A touch of technology and uniqueness, and they are bound to become the next favorite thing of your baby's.
25. Fire 7 Tablet
It's probably a must-have item in the baby's list. Included 1 year of Amazon Free Time, it allows the little one access to thousands of books, apps, educational contents as well as games. Under parents' control, it's a great tool for both studying and playing.
26. Marvel Spider-man – Electronic Reader
The package has 8 illustrated books with a Me Reader Module. Your child can choose their favorite book and the matching buttons on the module, and they will hear the story along with surprising sound effects! It's a new and fun reading experience for young readers.
27. Old Yeller and Savage Sam – 2-Movie Collection DVD
Your baby will love this collection of movies about a boy's love for his dog. It's a Disney classic with a dash of everything: hope, friendship, courage, and coming-of-age. It promises a rolle rcoaster of emotions. Is it the best gift to your children?
28. Amusing Moon & Star Projector Light
The projector will turn the walls of the room into a starry sky and easily put the child in relaxation. When you cover the projector with a dome, it becomes a soft night lamp.
Stylish Gifts for 9-year-old Kids
Your child would love to make sure they look good all the time, but you would want them to feel as comfortable as possible. Here are some suggestions!
29. Kids' Classic Clogs
The baby version of the adult crocs will earn your little one's love! Easy to slip on and toe off, it's the perfect shoes for active babies who don't fancy sneakers with laces.
30. This is What an Awesome 9 Year Old Looks Like' T-Shirt
The slogan makes it obvious that this shirt is perfect for a best birthday gift. Additionally, the material is high-quality, thus the shirt will be great for both casual wear and outdoor activities. It will last for years and become a precious keepsake, too!
31. Half Cushion Ankle Socks (6 Pairs)
Nothing beats the warmest pairs of socks during winter! Keeping the little feet warm with these comfy socks is one of the best ways to show how much you care for the child.
32. 9th Birthday Charms & Bangle Bracelet
A special occasion deserves a personalized gift. The baby can wear one charm at a time or attach all of them to the bangle, it will look stylish either way. The bangle does not open but it can expand up to 7 inches.
33. Fashion Soft-side & Upright Luggage Set
For family trips, a matching suitcase set for parents and children will be more adorable than anything! The set comes at a very affordable price but it's high-quality enough to last for a long time.
34. Ballerina Birthday Card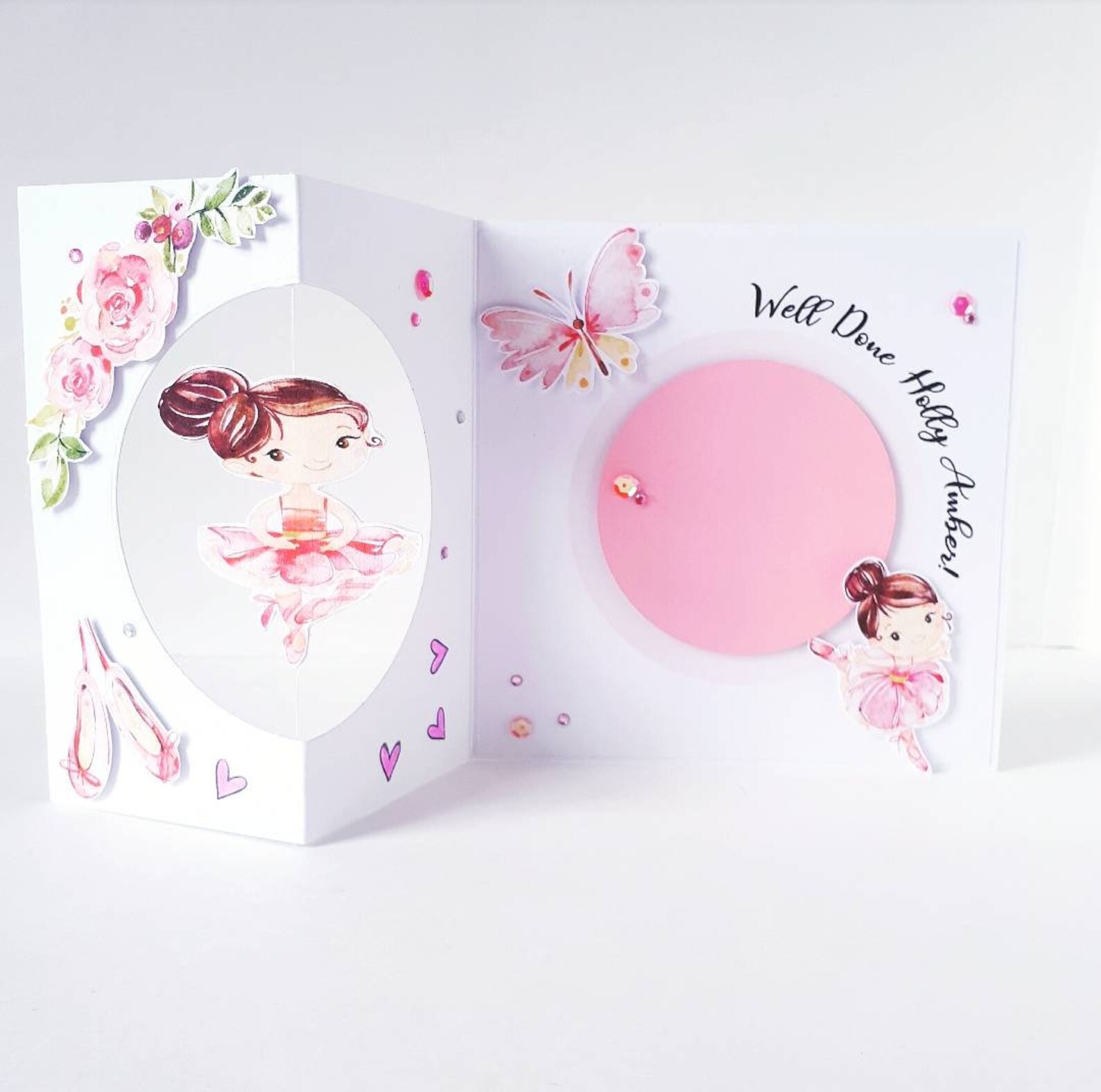 When the little one opens the card, they will be in awe at the spinning ballerina figurine. If your baby is learning ballet, or you simply want something extra special, it's a great best gift to consider.
Gifts for 9-year-old Girls
Let your baby girl show off her clever hands!
35. Water Bottle with Rhinestone Glitter Gem Stickers
Water bottles are extremely useful but being able to decorate a unique look for your bottle is even better. With 7 sheets of glitter stickers, your baby girl will have tons of fun designing her dream bottle.
36. Time Machine Analog Watch
The princess would adore these panda prints endlessly. The time is in analog display with two rounds of numbers for hours and minutes, respectively, so she will learn to read time more efficiently.
37. Fashion Headbands Craft Kit
Believe it or not, your little princess would love to make her own headbands, especially when it isn't an overly complicated task. In the box, you will find a rainbow array or headbands, feathers, a butterfly, flowers, ribbons, and everything you can imagine on a headband.
Gifts for 9-year-old Boys
Your boy will never refuse a chance to have some fun with these cool toys.
38. My First Foam Pogo Jumper
Some bouncing fun will never go unappreciated, especially after hours of studying. It will get your baby boy off the sofa and join the healthy activity, all joyful laughter and boing noises! Such a best gift, right?
39. Nerf N Strike Elite Strong-arm Toy Blaster
There's no toy blaster that will give you this level of realistic play! With 6 Nerf darts and the range of shoots reaching up to 90 feet, the baby boy can practice aiming at the targets and have fun with his gun for hours.
40. Tactical Vest Kit for Nerf Gun
Coupled with this vest, your boy will look exactly like a soldier! The tactical vest has room for multiple pieces of equipment like nerf darts, magazines, and even small blasters if you have some. Moreover, it comes with eye protection apparatuses and a generous supply of darts.
Christmas Gifts for 9-year-old Children
We save the most heartwarming occasion for the last. Mostly DIY projects that will tighten the bond between parents and children.
41. Christmas in the Country – A Christmas Card
This intricate Christmas card will make everyone go awe. It includes small details and figures in a book, so much it resembles a miniature if you look at it from afar. A great gift and a unique ornament!
42. DIY Gumball Machine Ornaments
Tiny flower pots surely look cute but did you know they could be an impressive craft material? This gumball machine, for example. The baby will love hanging them on the Christmas tree! Such a meaningful gift on Christmas days.
43. Candy Cane Sleighs with Candy Bars
This year, Santa Claus is coming on a sleigh made of candy canes, and it's heavy with more candies on top! It's adorable enough as a present but you can also use it to decorate your gift boxes for the baby.
44. Decoupage Christmas Cookie Plate
Christmas traditional cookies will have an entirely different look. Follow the comprehensive instruction to make a plate with your child's favorite animations and send the best gift with a batch of delicious cookies!
45. Personalized Scrabble Ornaments
The old pieces from your baby's alphabet won't go to waste if you know how to utilize them! Attach the scrabble letters on the ribbon bands and create the words that carry Christmas spirits. The little one can use it as a keyring or put it somewhere as decoration.
46. Popsicle Stick Snowman Hat Ornament
Kids of all ages will enjoy making some ornaments for Christmas, and you can let them join you, of course! Get your craft sticks, paints and hot glue ready, we are almost good to go! Crafting time always means great bonding time.
47. Lollipop Photo Ornament
What do you think of putting your baby's portraits on the lollipop sticks? The framed photos will be sweeter than real candies, for sure! With simple materials and some paints for decorating, everything is ready! You can also add glitter if the child prefers this perfect gift.
48.   Christmas Tree Card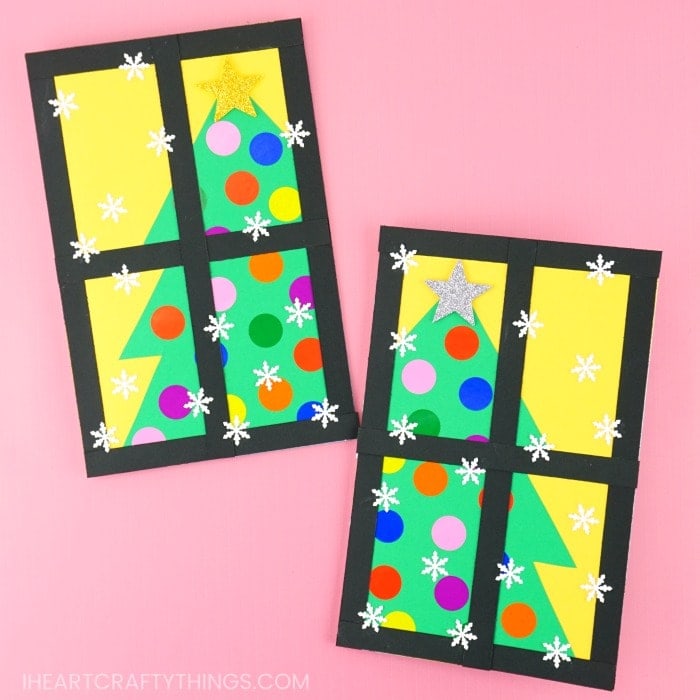 In spite of the overwhelming number of models and styles when it comes to cards, handmade cards always find their way to our hearts. The vibrant colors and adorable designs will undoubtedly brighten the baby's holiday.
49.   Glitter Ball Yarns with Balloons
Pretty, sparkly, full of Christmas vibes, and also inexpensive. All you will need some white glue, some year, a balloon, and a LOT of glitters. The little one would love to join you but kids usually make a mess out of glitters, so be mindful!
50.   DIY Altoid Tin Prayer Box
What comes to your mind when you hear 'prayer box'? If you are picturing something serious and grave, you are wrong! We are talking about tiny boxes with lovely designs here, somewhere your baby can put their little wishes and prayers inside.
Whichever occasion you're shopping for, we hope you would find the perfect gift for your 9-year-old little one and have a blissful celebration. Don't hesitate to leave feedback if you would like some more specific advice!