Your baby is growing much faster than you realize. At the age of eight, they are still curious about everything about them but they also have a better understanding of the world. Hence, when you go shopping for a child of this age, you would and should be aware of what they like. Our list of gift ideas for 8-year-old children will save you some time. There's something for everyone, so let's get started!
Books for 8-year-old Children
Perhaps, your baby would love something more challenging than fairy tales? Riddles, meaningful stories, witty jokes; what would be your pick?
1. Awesome Jokes that Every 8-year-old Should Know!
Family members and friends of all ages would love these punchlines to pieces! The book promises nonstop giggles and guffaws. It will turn the baby into the soul of the parties.
2. Difficult Riddles For Smart Kids – by M. Prefontaine
The book includes 300 questions that will make the little one think and push their minds to work, which will promote their problem-solving skills. The family can use it for fun gathering time.
3. Nancy Drew; Starter Set – by Carolyn Keene
It's perfectly fine if your baby develops a specific liking for a book genre! If they are into the mystery genre, the Nancy Drew series will be a great starter.
4. 5000 Awesome Facts – by National Geographic Kids
Some might say the book contains too many contents but it's simply brilliant if our kids love to know about everything! They will be surprised that there is so much interesting unknown information about their favorite candies or toys.
5. The Complete Cookbook for Young Chefs – by America's Test Kitchen Kids
If the baby is eager to help you in the kitchen, they will be very excited to discover delicious recipes and cooking tips. With top choices included, it aims to build a young generation of curious artists and confident cooks.
6. The Secret Garden – by Frances Hodgson Burnett
Follow the story of a girl named Mary as she slowly discovers the mysterious garden and gets over the sorrow haunting her after what happened to her parents. A classic adapted in an easy style for new readers.
What if the dragons love tacos so much they are ready to cause trouble if you don't serve their favorite food? Discover the witty story and have hours of laughter with the whole family!
Toys for 8-year-old Children
You might want to give the baby some relaxing time after school, and here are several ideas on what kind of toys you should give them.
8. Gravity Maze
A combination of marble run, logic game, and STEM toy with challenges ranging from beginner to expert. Your child will gain nonpareil experiences playing with this internationally trusted set.
9. Kick Scooter
If a bicycle isn't interesting enough for you, a kick scooter will be an exciting replacement. After the baby has enough fun with the scooter, you can easily fold it and store it somewhere neatly.
10. Foam Bow & Arrow Archery Set
Do you have an expansive backyard? It's the right time to pull your baby outside for some active fun. Kids love this faux bow set because they have a cool design and cover a distance of over 199 feet.
11. Mini ATM with Password
With the capacity of 600 coins and 100 sheets, the modern piggy bank will help your baby save a small fortune. They can also set a password for protection. What's more to it? Automatic sounds and intake of cash inlets!
12. Bean Bag Chair
The chair seems to take up so much space in your house, but you don't need to worry! Aside from being a comfortable seat, it also stores many plushies and compensates for its size well. Zip it up, and everything is neat.
13. Electronic Grabber Machine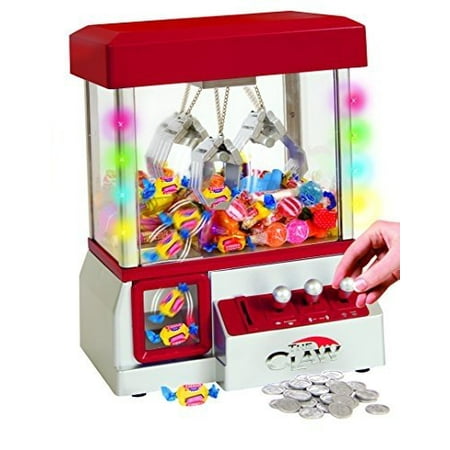 Instead of waiting for an endless line of other eager players at the mall, your baby can have the grabber machine to themselves! However, if they want to catch the desired award, they will have to be as clever as possible. It's a good challenge for their monitor and even strategy skills.
14. Glass Marble Snail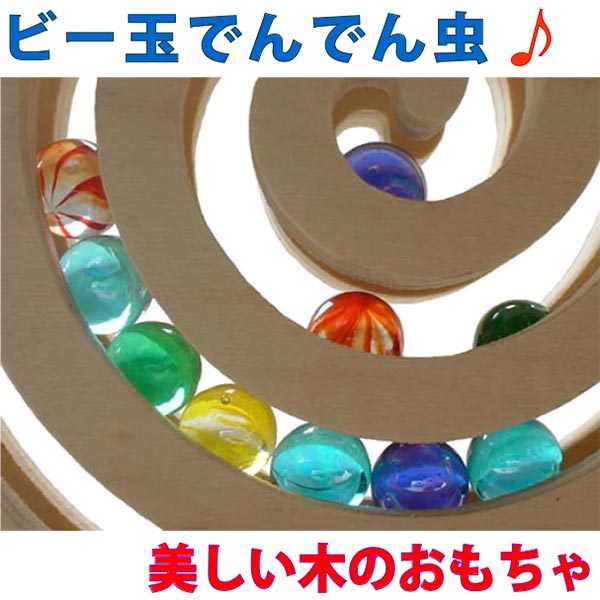 If your child has a mature tendency, they will enjoy filling the snail with the compatible glass marbles. When the marbles stay in their places and make pleasant tic tac sounds when we incline the board, it means the snail is complete! If you let sun lights go through the glass orbs, you will see how beautiful it is!
15. Stranger Danger Whistles for Kids
This gift might be a little different from the others on our list, but we believe every adult wants to make sure their baby is safe. But you can't be with them all the time, so how should we deal with the problem? One of the easiest ways to protect themselves is by making loud noises for people nearby to hear and come to their rescue. Nonetheless, you can make the alarm whistle cute enough for them to always keep it.
Creativity Gifts for 8-year-old Kids
We have to always nurture the creativity in the innocent souls. There's no doubt about that.
16. Rainbow Scratch Art for Kids
The child will have tons of fun using the wooden styluses to scratch the black film off and reveal the beautiful colors. They can create cards, sketches, surprises, notes, and doodles. It's a simple yet good way to encourage their hands-in skills and intelligence.
17. Scratch Art Doodle Pad Book
Another product from the scratch art line. It's a great outline for the doodle enthusiasts. Parents who aren't fond of entertainment on smartphones and tablets approve of it.
18. Grow & Glow Terrarium
The baby can grow and take care of their very own tabletop garden with the kit including a plastic jar, potting mix, organic chia, seeds, sand, and garden figurines. At night, the stickers will light up the terrarium.
19. Lego Chain Reaction
LEGO always seems so promising when we are looking for puzzle games but this set will give your little one a new experience. Following the instruction, they will try and build their first moving machines, which enhances their creativity and cleverness immensely.
20. Printing with Nuts, Bolts, and Screws
Have you imagined using nuts, bolts, and screws to create arts? It's surprisingly pleasant to look at! Prepare some paint and a pair of aprons for yourself and the baby. By the time you have done the task, you will have cute paper sheets for making cards or wrapping gifts! Those are perfect gift ideas, right?
Educational Gifts for 8-year-old Children
School supplies will motivate the baby to study hard if they are attractive enough!
21. Inspiration Art Case
This coloring set will make your stationery supply richer than ever! It includes washable markers, colored pencils, crayons, and large-sized paper sheets. The baby will have the canvas they need as well as the materials to create artworks!
22. Magnetic Dry Erase Board
You will use markers for this board, so there's no dust from chalks. Simple and easy to use, it will make the home study more interesting. Your 8-year-old might even enjoy using it to teach the younger siblings or cousins a couple of things, like a real teacher!
23. Create A Space; Storage Center
The small students can now keep their classroom supplies and play clutters organized with an all-in-one storage center. Knowing the babies, they would love it if the adults share the tool with them and add a touch of maturity to the box!
24. Break Open 4 Geodes Science Kit
Learning science in a hands-on demeanor is something kids will enjoy! After breaking the rocks, they will discover amazing crystals and learn about geodes as well as gemstones. The manufacturer ensures the best samples for the little learners.
25. Nancy B's Science Club Microscope
Science is not dry and boring if you guide your baby on an interesting path to it! The set includes instructions on how to collect and prepare the samples. After that, the little scientist can have hours of fun learning by zooming it and observing the specimens clearly.
Cool Clothes for A 8-year-old
We can be sure that your child has become very aware of what they put on when they go to school or somewhere else. They won't like something they consider childish!
26. Galaxy Fleece Hoodie
Your little fashionista would love to adorn this stylish hoodie during winter because the galaxy looks so cool! The materials and the pockets will keep both their body and hands warm.
27. Adilette Shower Slide
When kids are eager to run outside, they don't really have the patience for shoes and laces! The synthetic-materialized slides are perfect for such occasions. They are also easy to dry and non-slippery.
28. Rain Boot
A pair of boots for rainy weather is practical and useful gift ideas. But it's never boring! Your baby can have outdoor activities freely without worrying about getting their feet dirty. Not to mention, water and mild soap are already enough to clean them.
29. Slip-on Sneakers
Kids need the most comfortable sneakers for their sports and outdoor activities, and these sneakers will cherish their feet without giving them a hard time tying laces and snatching straps on.
30. Sport Sunglasses
During summer vacation, you would want to protect the baby's sensitive eyes from the intense sunlight. These polarized glasses prevent glares from water, snow, road reflection. Not to mention, they are super light, and the child won't feel bothered at all.
Great Birthday Gift Ideas for 8-year-old Kids
Birthday is a special occasion. Why wouldn't we spoil them a little?
31. Personalized Name Necklace
Made of gold but designed in minimalism, you can be sure this slender necklace will be pretty on the little girl's neck for her birthday. A symbol for mother-daughter bond!
32. Star Projector for Night Light
How does the gift ideas of bringing a whole galaxy to the baby sound? The light will cascade and scatter glowing stars all over the room, keeping the little one relaxed throughout the night. There are also control buttons along with an adjustable timer.
33. Waterproof Video Camera
The camera will allow our little photographer to take pictures and videos in high-quality. Durable and waterproof, it's great for capturing unforgettable moments in your daily life. The variety of features like time-lapse photos or face recognition will charm the baby's heart!
34. Birthday Party Invitations with Envelopes
If you are planning a birthday party for your child, aside from the usual gift ideas. birthday invitations will be a brilliant contribution. With high-quality paper and colorful design, the baby will confidently send them to the expected guests.
Christmas Gifts for 8-year-old Children
Christmas is probably children's most favorite festive in the whole year. It's time for some crafting and do-it-yourself projects.
35. Wooden Plate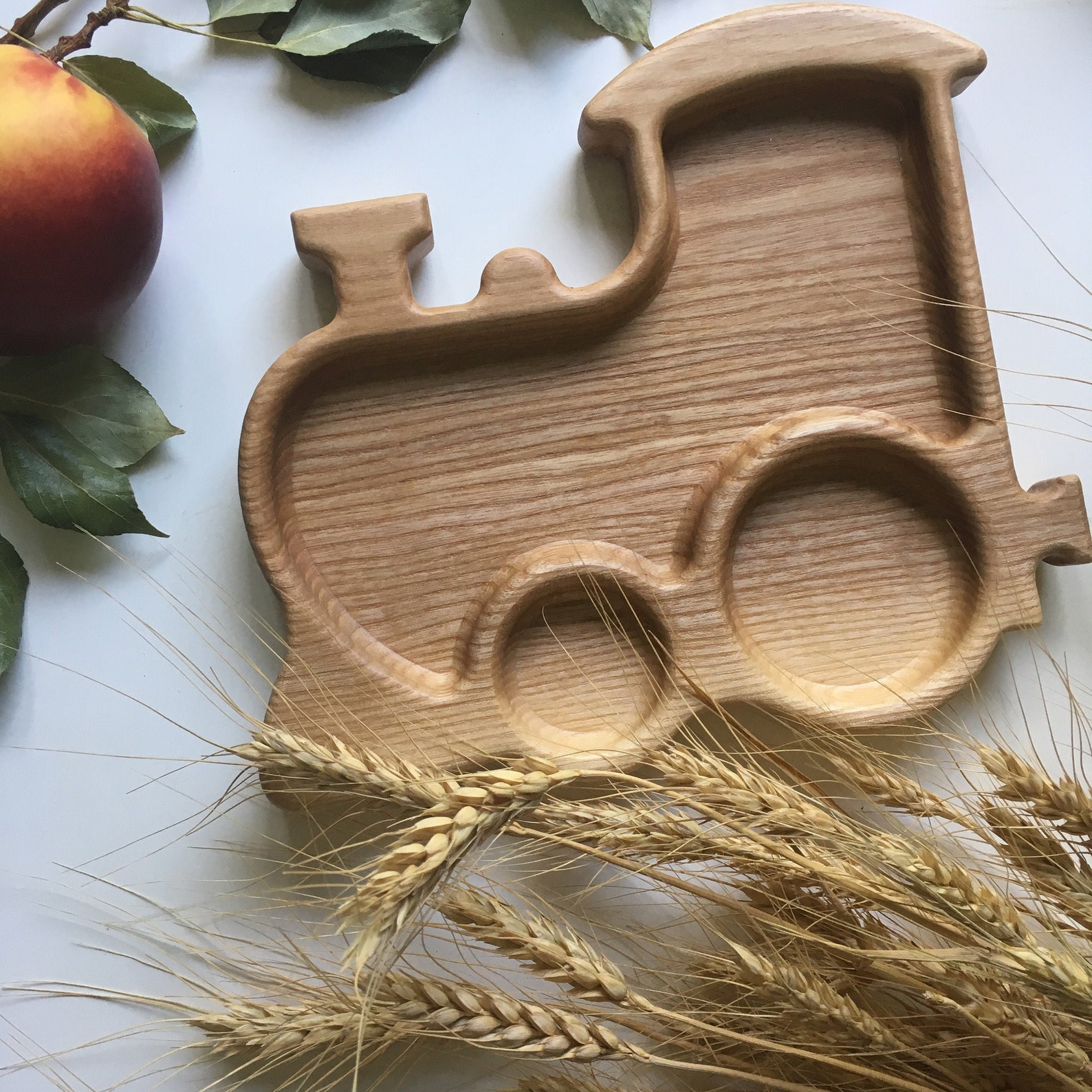 Crafted from wood with an elegant design, the multiple-shaped wooden plates will not only be beautiful gift ideas for the baby but also a classy decoration for your kitchen. What's a better way to serve Christmas food than a plate like this one?
36. Writing Prompts
If you have a group of little children visiting on the festive season or simply want to have some bonding time with your baby, the set of writing prompts will do the tricks. Sit down, pull out your pen, and start pouring your thoughts into words. It might become heartwarming cards after, and those will be memories to hold for years.
37. Disney Magic Sticker Machine
With this sticker machine, the baby will have a priceless chance to practice her deft hands, logical thinking, cultivation of patience, and artistic sense, while interacting with parents and family members. It's the spirit of Christmas, after all!
38. Christmas Quiet Book
The comprehensive instruction will lead you through steps to create a busy book for your beloved. From Santa Claus, the gingerbread houses, the snowman, the Christmas tree, and the angels, everything is adorable and interactive. Each page will be a little surprise. Prepare yourself for adorable giggles from the child!
39. Christmas Crossword
Crosswords always bring so much fun to children, especially if you couple it with little prizes such as candies, cute pencils, or whatever you deem fitting for Christmas gift ideas. Simply download and print the bundle before decorating the game board with Christmas stickers, and you're all good to go!
40. Christmas in the Country – A Christmas Card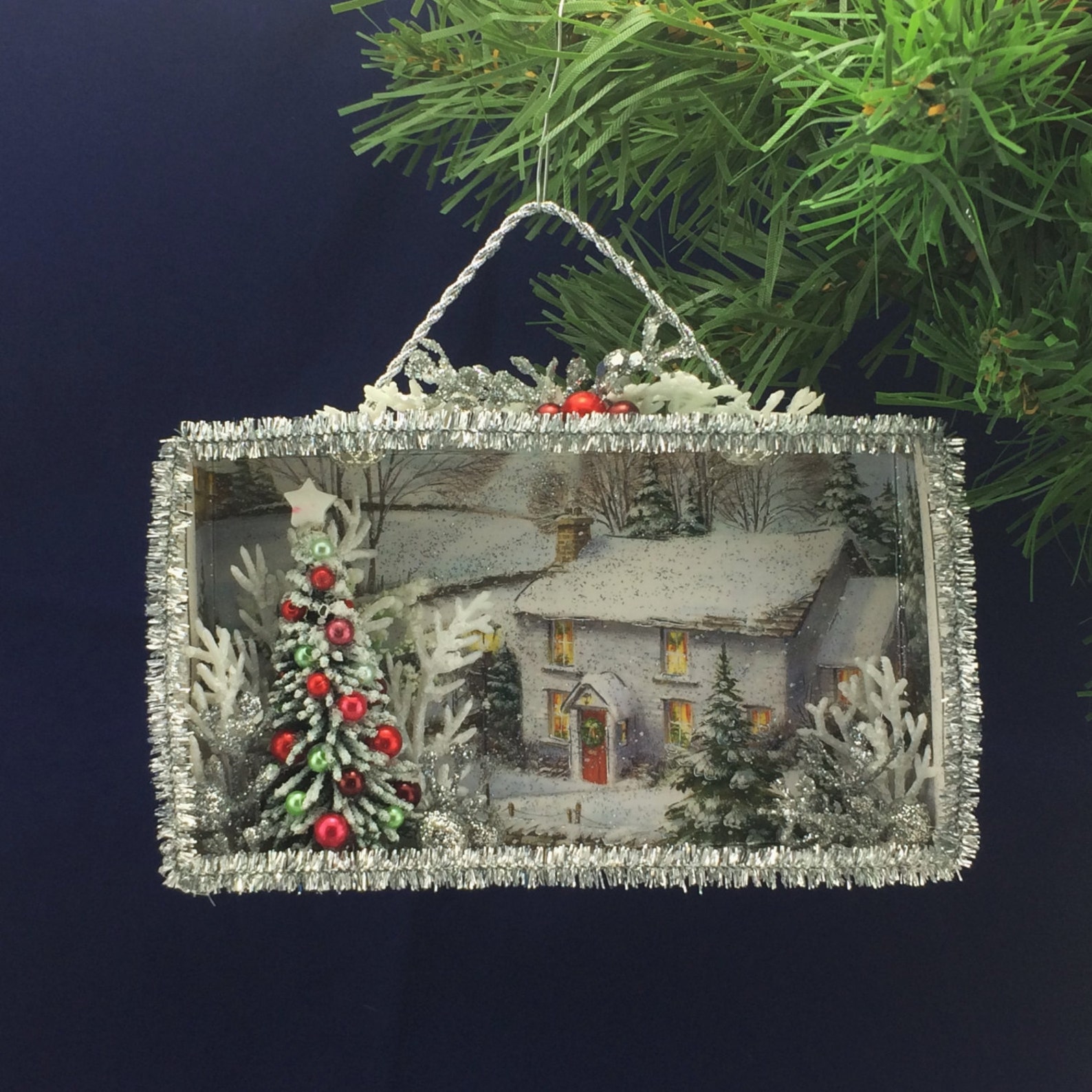 Your baby will definitely in awe upon seeing this intricate Christmas card. It's not like the foldable cards. It's a little box with a scene built from many details. Everyone would not be able to take their eyes off the gorgeous craft. Moreover, nobody can deny those cards aren't perfect gift ideas to kids.
Gifts for 8-year-old Girls
Little princesses will always like it pretty and sparkly.
41. Unicorn Coloring Book – by Silly Bear
Little girls will hardly ever say no with cute unicorns and detailed backgrounds of rainbows, stars, castles, and mushroom houses. A great activity for relaxation after classes!
42. Animal Knee High Socks
Fans of miniskirts and shorts will need a pair of cute knee-high socks during winter. They will keep the princess warm and assure the fashionable look all the time. These are truly wonderful gift ideas to the children.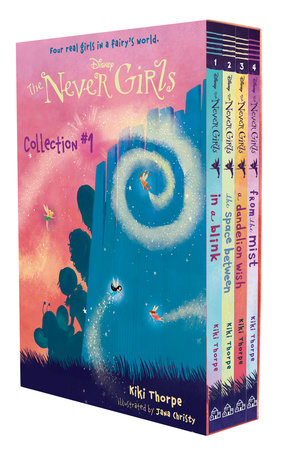 The set includes 4 books: In a Blink, The Space Between, A Dandelion Wish, and From the Mist. On a winter day, there's almost nothing better than the family curling up in bed and following the adventures of 4 girls who are lucky enough to have their wish granted and meet the fairies from Neverland.
44. Cool Baker & Magic Mixer
No need to bake at all! This toy stand will help the girl make brownies and cupcakes from the packets of cake mix, brownie mix, sugar sprinkles, icing mix. The set covers every utensil and tool needed. The little chef will only need to mix the ingredients and refrigerate the mixture before decorating it with hearts, flowers, diamonds, and many more patterns.
45. Personalized Water Bottle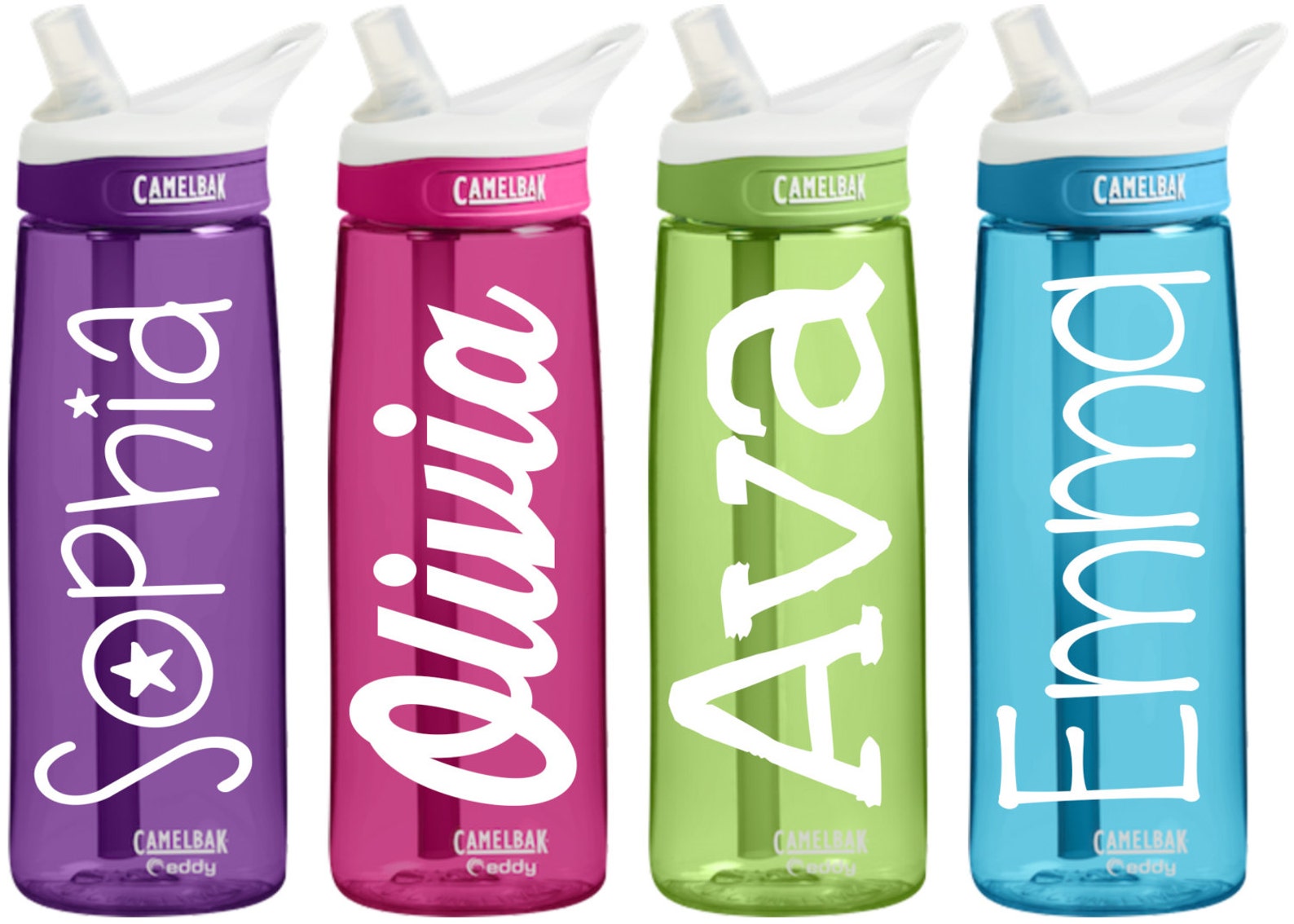 We won't be surprised if your baby girl likes personalized items because they make her feel very special. A personalized water bottle, therefore, will be a beautiful and useful gift, which is one of the tops best gift ideas for the princess. She would love to always use it and even bring it to school.
Gifts for 8-year-old Boys
Gifts that will delight the most active baby boys!
46. Hover Soccer Set
If your family is living in a small house, it doesn't mean your hyperactive boy can't have his fair share of screen-free fun. The set of ball, goal, and disk will give them both entertainment and activeness kicking the ball around and aiming for the goal. The disk won't leave even the smallest scratch on your floor!
47. NERF Gun
Our future gunners would be head over heels for this cool nerf gun. The package comes with 3 llama targets for them to test their aiming and accuracy skills. For fan service, the spmrnum-r blaster has the same look and colors with the videogame's design.
48. Electronic Shooting Target
This set of targets will be a worthy upgrade to your nerf gun and become one of the best gift ideas. With four targets instead of three, it makes the playtime much more fun. They will make sounds of broken glass when you manage to take them down.
49. The Dangerous Book for Boys – by Conn Iggulden & Hal Iggulden
The Iggulden brothers have collected all the fun things and put them in their guys-only book. From building tree houses and determining the directions to fishing and dealing with girls, the book consists of many male skills that even this digital age can't overlook. Such best gift ideas, right?
50. Wham-O Hamper Hoops
Sporty boys will find cleaning a game rather than a chore if you give them this thing! They would have a good time picking up the dirty clothes and aiming those at the hoops. When it's laundry time, you only need to unzip the bottom of the basket and unload the pieces in the washing machine!
Did you finally make a decision on what gifts to give a 8-year-old child? For further assistance, don't hesitate to leave a comment!